Table of Contents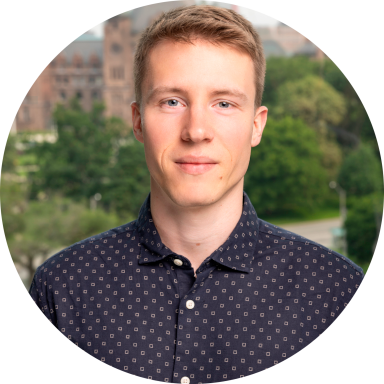 Hi, I'm Felix!
I am a Postdoctoral researcher at the Vector Institute in Toronto.
During my PhD at Philipp Hennig's lab (and the IMPRS-IS) in Tübingen, I worked on leveraging algebraic structures in the loss of deep neural networks, mainly for stochastic optimization. Before, I did my BSc and MSc in Physics at the University of Stuttgart with a focus on dynamical and topological effects in dissipative quantum many-body systems.
You can contact me via GitHub, twitter, or email.
---
Check out my Google Scholar profile for an always up-to-date publication record.
Theses:
Bosonic many-body systems with topologically nontrivial phases subject to gain and loss
Master thesis 2017 (pdf)
Mikroskopische Beschreibung eines Einkoppelprozesses für PT-symmetrische Bose-Einstein-Kondensate
Bachelor thesis 2015 (pdf, German only)
Check out my Github profile for an always up-to-date list. Some highlights:
A practical debugging tool for training deep neural networks in PyTorch.
A backpropagation package on top of PyTorch that efficiently computes more than the gradient.
N=1,2,3-dimensional unfold (im2col) and fold (col2im) in PyTorch.
Curvature access (eigenvalues, eigenvectors, directional derivatives & Newton steps) through the generalized Gauss-Newton's low-rank structure.
SciPy linear operators for the Hessian, Fisher/GGN, and more in PyTorch.
An ongoing note and code snippet collection. To navigate to a post, click on its title.
---
How to arrive at the Kronecker-factorized Hessian approximations, how to generalize them to transpose convolutions, and how to link them to other approximations.
---
A utility function to combine nested einsum expressions.
---
BN spoils the concept of per-sample quantities (like individual gradients). Which structure remains?
---
Example use case for Hessian-vector products in PyTorch (using a utility function in BackPACK).
---
My website is an .org file exported to HTML with ReadTheOrg. This snippet is for new posts.
Org mode has been a great and free tool throughout, and after, my PhD (task and time management, notes, website, …). You can support its maintainers!